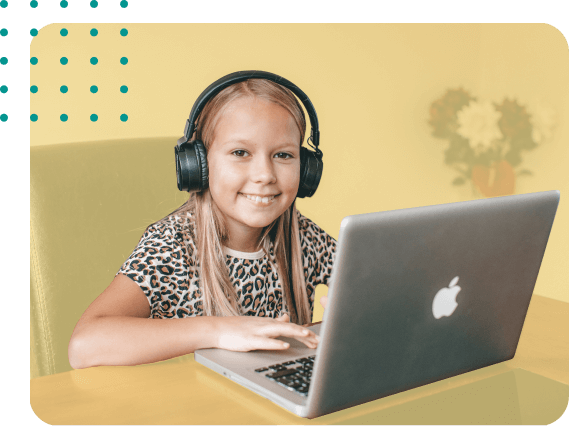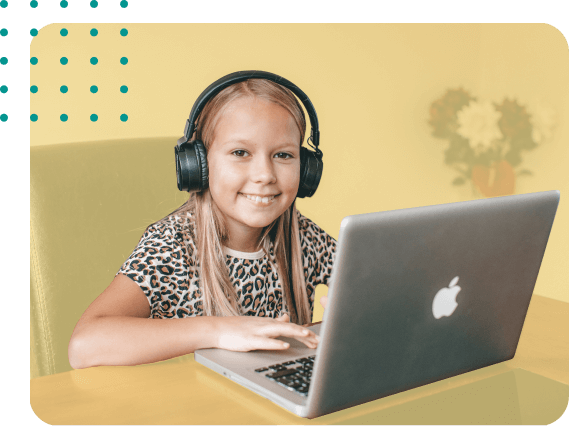 Confidence-building academic support
Give your child the boost they need to succeed, with personalised online tutoring
Building your child's confidence is at the heart of what we do, as lack of self-belief is often the biggest barrier to success.
Our personalised online tutoring programmes in UK are tailored to fit each child's unique learning style, strengths, and goals.
We build constructive feedback into our sessions to guide your child's progression. You will also receive free progress reports via email following each lesson. 
Our families have access to the best online tutors in the business (only 4% of applicant tutors are accepted). We conduct regular tutor assessments and background checks. 
Our plans are both flexible and affordable, as we believe every child has the right to the highest standard of academic support. 
Affordable
1 on 1 tutoring in maths and English from the comfort of your own home
Affordable 1 on 1 online tutoring in maths and English from the comfort of your own home
Unlock your child's potential with confidence-building academic support that paves the way for a future of achievement and self-belief.
Why parents love Tutoring Heroes
Our world-class tutors inspire students and empower families
Parents choose Tutoring Heroes because unlike other online tutoring providers, we are truly invested in our students' futures.
We select our tutors based on their skills and qualifications, but also based on who they are as people.
A positive learning interaction can inspire a child for a lifetime, which is why all our tutors are fun, friendly, supportive, and passionate about what they do.
From our humble beginnings, Tutoring Heroes has grown into a network of over 40 tutors!
All our tutors are UK-based, background-checked and thoroughly assessed for their suitability before being invited to join our team.
Our strict quality control measures mean that just 4% of applicants are successful.
How does Tutoring Heroes work?
Step 1: ‌
Book your FREE taster
You and your child can meet their tutor at a time and date of your choice. They'll introduce you to our super easy online whiteboard and run through some fun exercises with your child. This will show them how best to improve your child's confidence and help them get ahead in maths and/or English.
Step 2: ‌
Get your personalised programme
We design a personalised learning programme specific to your child's learning style, strengths and goals. You'll never get a generic, "out-of-the-box" lesson with Tutoring Heroes! Finally, you choose a convenient time for your child's weekly 1-hour lesson to take place.
Step 3: ‌
Start learning!
During their 1 to 1 session, your child's personal tutor will take them through a series of fun exercises designed to improve their performance and build their confidence in maths and/or English. Most students find that the hour's lesson flies by!
Step 4: ‌
Receive targeted feedback
Your child's tutor will reserve the final 5 minutes of their lesson to provide you with feedback about their progress. Alternatively, you can choose to receive this feedback via email. Either way, we will always keep you updated about your child's learning journey.
Now, sit back and enjoy watching your child's confidence grow week by week!
Affordable, flexible pricing, with 100% satisfaction guarantee
1 hour of tutoring in both subjects, every week
1 hour of tutoring in either maths or English, every week
1 hour of tutoring in maths or English on a PAYG basis
Your child's success story starts here. Book your FREE introductory lesson today.