Tutoring Heroes has provided first-class maths tutoring in Guernsey since 2019. Don't just take our word for it though, check out some of our online reviews to see exactly what it is that our Guernsey parents and children love about the maths tuition we provide!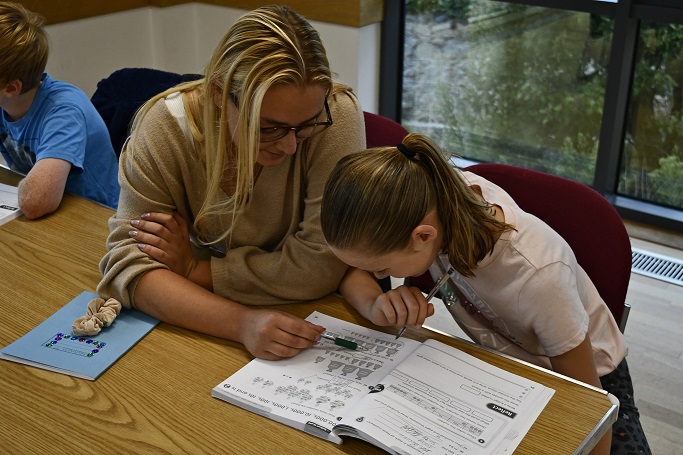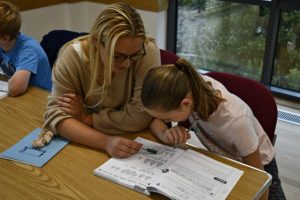 Our very first maths tutoring sessions were held at Cobo Community Centre, Le Guet. We started small, supporting groups of three students at a time, for one or two sessions per week. We didn't anticipate just how popular these sessions would be, and pretty soon, we were on the hunt for a bigger venue in St Peter Port.
Just like so many small businesses, the Covid-19 pandemic forced us to rethink our operations and go remote. Keen to avoid disruptions to our students' learning schedules, we stopped our in-person maths tutoring in Guernsey and quickly began conducting sessions online.
The move to online maths tuition wasn't something we'd planned for, but it worked out fantastically well for our students.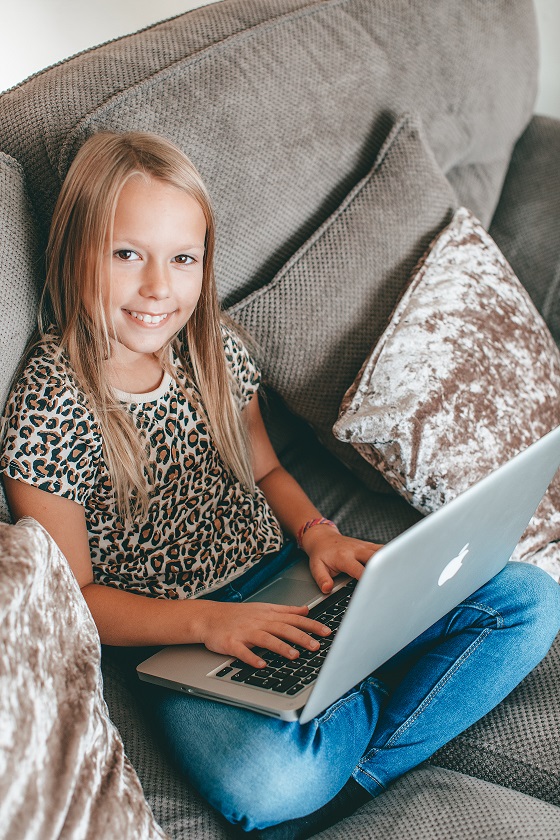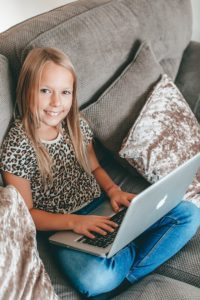 The primary reason for this was that changing over to online tutoring also marked the move from supporting students in small groups of three, to offering much more personalised support in the form of 1-on-1 tutoring. As such, our students now benefit from seeing their very own maths tutor every week and receiving support that is completely tailored to their specific needs. From start to finish, lessons are built around each pupil's learning style, personality, interests, and current strengths and challenges.
Online tutoring has also allowed us to broaden our talent pool. Now, not only can we connect students with the best maths tutors in Guernsey, but with exceptional and highly-qualified tutors from across the UK. Fast-forward to 2023 and our expert maths tutors have supported primary and secondary pupils from practically every school in Guernsey. We've worked with a broad range of students from Vale Primary School in the north, to Ladies College and Guernsey Grammar School in the centre, down to St Martin's Primary School in the south!
Our Guernsey maths tutors have helped over 250 students in Guernsey itself to reach their true potential in maths. The support we provide ranges from helping primary school children with the four operations (addition, subtraction, multiplication, and division), to helping GCSE students with quadratics and trigonometry…and crucially, to achieve several grades higher than their predicted GCSE maths grade!
Since our inception – and since making the switch to 1-on-1 tuition in 2020 – the response we have received from students and families has been unanimously positive. Parents love not having to travel to sessions, and being able to schedule tuition around home life and other activities. Plus, they love seeing their children flourish, gain confidence, and learn to enjoy maths!
We look forward to continuing our mission to help students in Guernsey smash their maths goals, throughout 2023 and beyond.
Why choose Tutoring Heroes for your child's maths tutor?
We focus on the following 3 crucial ingredients which together create that winning formula for academic success in maths:
Increase skills
We are highly selective in our recruitment process as we know how important it is for our maths tutors to possess that rare combination of in-depth subject knowledge, great communication skills, and the ability to empathise with and inspire young people. Selecting tutors that excel in these areas allows our students to increase their understanding of key maths topics, as well as their ability to effectively apply this understanding to maths questions.
Increase enjoyment
It goes without saying that the more students enjoy an activity, the more likely they are to continue practising it.  With practice, comes increased competency, better results, and even more enjoyment! We pride ourselves on transforming a student's relationship with maths from something negative, into something positive that will serve them for the rest of their lives. Practical skills are important but so is self-belief and engagement, which is why all our lessons are designed to be fun.
Increase confidence
Many students struggle with confidence in maths due to not being supported, or not having dedicated 1-on-1 time in a busy classroom environment. 
We help our students overcome their challenges with maths by making sure all our tutors have the skills to create a nurturing and supportive learning environment. Perhaps most importantly of all, our tutors give every child the opportunity to master their maths skills in any given topic before moving on to something new. 
Success breeds confidence, which is why our tutors give students regular opportunities to 'be successful' by demonstrating the progress they have made. As students become more confident in their abilities they begin to enjoy their success, and will seek out new opportunities to experience it. Some parents have remarked that they no longer have to encourage their children to study or revise after a few months with Tutoring Heroes, as they're already doing so – willingly!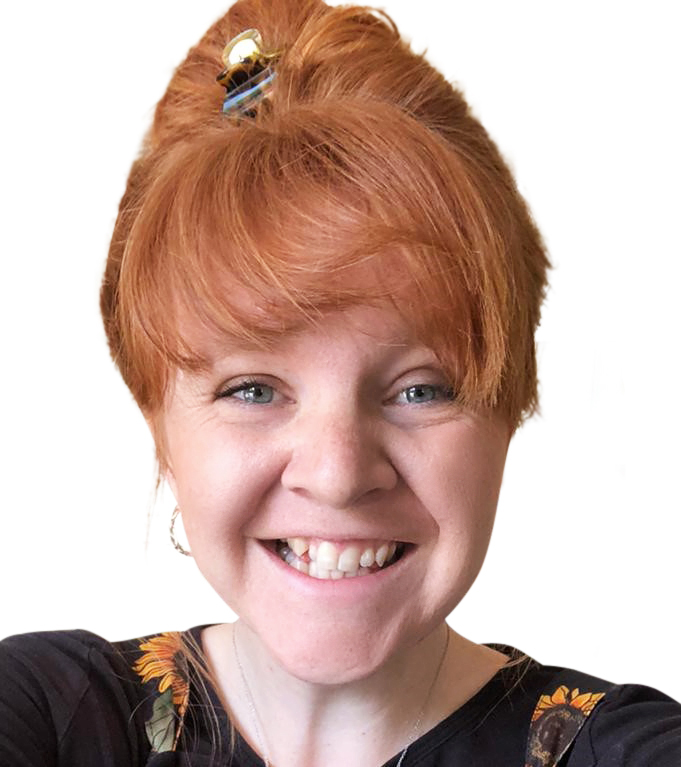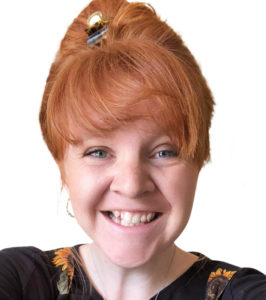 Alex holds a Bachelor's Degree in Primary Teaching from the University of Winchester. She was responsible for managing our maths tutoring group sessions at Cobo Community Centre prior to the Covid-19 pandemic. Alex has a wealth of experience teaching maths in professional settings, having taught at St Martin's Primary School and St Mary and St Michael Primary School.
Alex's adventurous nature has led her to gain a wide range of other invaluable teaching experiences, including: being a group music teacher in Australia and acting as a carer to children with special needs. She also has experience as a Staff and School Leader at a missionary training school for adults in Canada.
In her free time, Alex enjoys paddle boarding and sea swimming in Guernsey's many lovely bays, playing the piano and rock and roll dancing! These activities help fuel her creativity and passion for teaching, which our students benefit from enormously.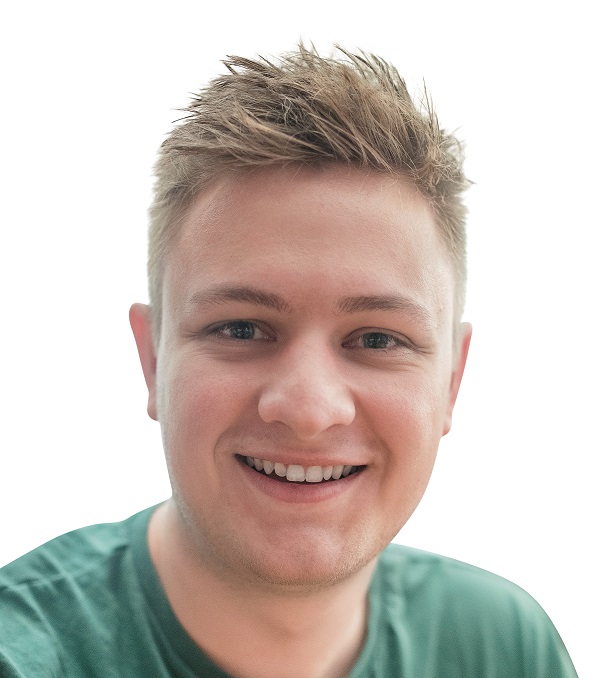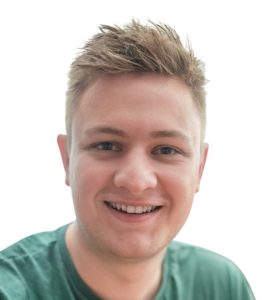 Lewis holds a Bachelor's degree in Mathematics from the University of Sussex and is now completing a Master's degree in Mathematical Finance at the University of York. Whilst enjoying and excelling in maths since his formative years spent at St Martin's primary school in Guernsey, Lewis' dyslexia made it hard for him to make progress and find enjoyment from other more reading and writing based subjects.
Lewis' first-hand experience of struggling at school means he can readily empathise with students he supports for whom maths does not come easily. In-line with the Tutoring Heroes ethos, Lewis believes that every student has unique learning abilities and preferences and therefore he tailors his teaching approach to meet the individual needs of each student he supports. He is skilled at breaking down complex concepts into simpler, more manageable steps, ensuring that students grasp the fundamental principles before moving on to more advanced topics.
Lewis enjoys playing and watching rugby, socialising with friends at the many pub quizzes in York and when back home in Guernsey, going for sea-swims in his favourite spot at Fermain Bay.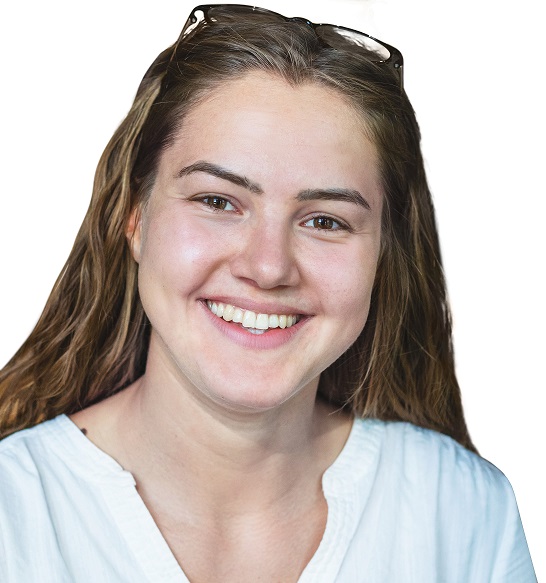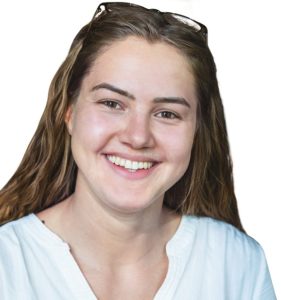 Sarah is a passionate and dedicated maths tutor who works hard to create a supportive and engaging learning environment; her approach means that students always feel comfortable asking questions and exploring mathematical concepts.
Since achieving an A grade in A-level maths during her studies at Guernsey Sixth Form Centre, Sarah is now completing a BSc in Mathematics at the University of Bristol. With over three years of experience in tutoring, Sarah has helped numerous students unlock their mathematical potential and achieve their academic goals. Whether a student is struggling with basic arithmetic or preparing for GCSE or A-level exams, Sarah is committed to guiding them through the learning process, building their confidence, and fostering a positive attitude towards maths.
In her spare time Sarah enjoys watching and playing a range of sports, completing sudoku puzzles and, when home in Guernsey, going for long walks along the beautiful coastline.
Le Guet, Guernsey GY5 7PN, Guernsey